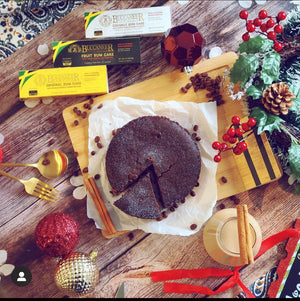 Taste Jamaica
Bring the excellent taste of Jamaican treats and snacks to your household. Our products are the most sought-after Jamaican snacks that is revered by families all over the Caribbean, North America, and Europe.
Mother's Fruit Bun Voted #1 in Jamaica- Available Now!
---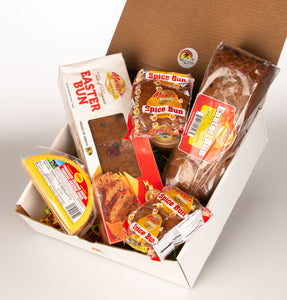 Taste JA Easter Package Box - FREE SHIPPING + 2 BONUS TREATS!
Due to popular demand, we had to run it back again this Easter! For a very limited time, you will receive FREE SHIPPING, 2 Bonus Treats, and 25% Savings!
SHOP NOW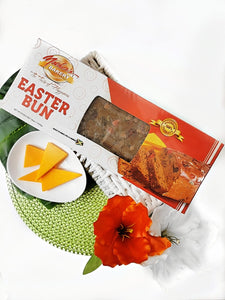 Mother's BAKERY EASTER BUN
Voted by the Jamaica Observer to be the #1 Easter Bun in Jamaica!
 Tender, rich, flavorful, and spiced with a combination of dried fruit and cinnamon, Mother's Fruit Buns are unrivalled. It's gourmet taste and fragrance distinctly leaves a masterful impression of excellence on your taste buds
SHOP NOW
Devon House 36 oz Fruit Bun and Easter Bun - IN STOCK!
This item needs no introduction as the manufacturer of these buns are infamously known for it's spectacular ice-creams, gourmet patties, and pastries.
SHOP NOW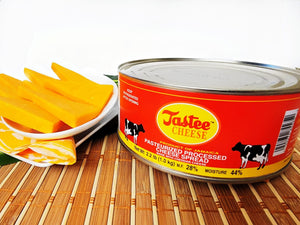 Tastee Cheese
This is the quintessential compliment to your Easter and Spice Buns. Your buns just won't taste the same without Tastee Cheese!
SHOP NOW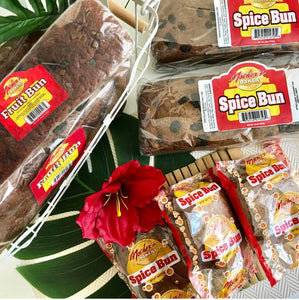 Fruit & Spice Buns - IN STOCK!
Try our vast selection of fruit and spiced buns courtesy of Mother's Bakery and Devon House Bakery!
SHOP NOW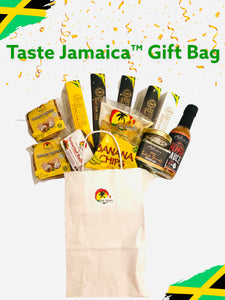 Taste Jamaica™ Gift Bag Package!
We have the perfect sized treat bag for you to either indulge in yourself or to give as a gift to that special someone or a casual friend or colleague just because it's Tuesday :) Check It Out!
Shop Now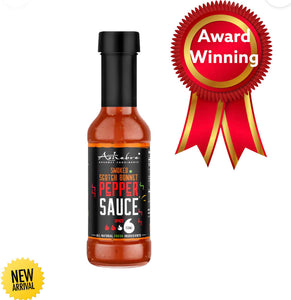 Ashebre Smoked Scotch Bonnet Pepper Sauce
VOTED NEW PRODUCT OF THE YEAR!  We wanted to add something spicy, BUT there's a kicker to this one- check this out...I know that you've heard of Scotch Bonnet Pepper Sauce, but how about SMOKED Scotch Bonnet Pepper Sauce?!
SHOP NOW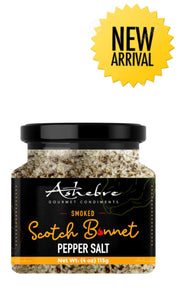 Ashebre Gourmet Smoked Scotch Bonnet Pepper Salt - IN STOCK!
That's right, smoked scotch bonnet pepper SALT.  Ashebre's Smoked Scotch Bonnet Pepper Salt is a must-have staple for every pantry. The infusion of smoked pimento, authentic scotch bonnet pepper, and pure kosher salt creates an aromatic gourmet delight and adds real depth to foods. This is the condiment you never knew you needed until you use it. You're welcome ;)
SHOP NOW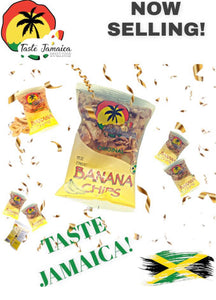 Taste Jamaica™ Banana Chips - IN STOCK!
We had to make sure though that you were getting QUALITY.  Our Taste Jamaica™ Banana Chips are naturally made from Jamaica that only has 3 ingredients: Green Bananas, Salt, and Vegetable Oil. It is our most popular product because it is such a convenient item for providing an affordable option to snack especially for kids :) 
Shop Now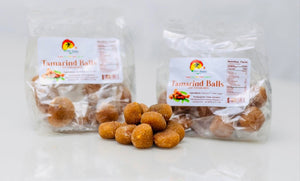 Tamarind Balls
Our Taste Jamaica Tamarind Balls are individually packed and sealed to maximize and guarantee freshness and quality with every single serving. We've also ensured that It's the perfect balance of sugar and fruit that would accentuate its overall flavor! Available in 5 and 10 packs.
ORDER NOW!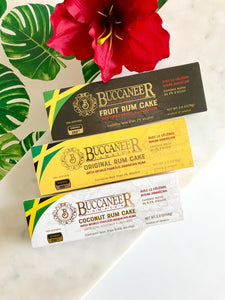 Hat-Trick Special - In Stock!
Can't make up your mind? No problem! Feast your eyes on all 3 of these heavenly treats
5x Fruit
5x Original 
5x Coconut
It's the perfect gift or  delicious bite sized snacks that's complimented with ice-cream or coffee.
SHOP NOW
Jamaican Cakes, Porridges, Soups, Cookies + Other Treats!
---